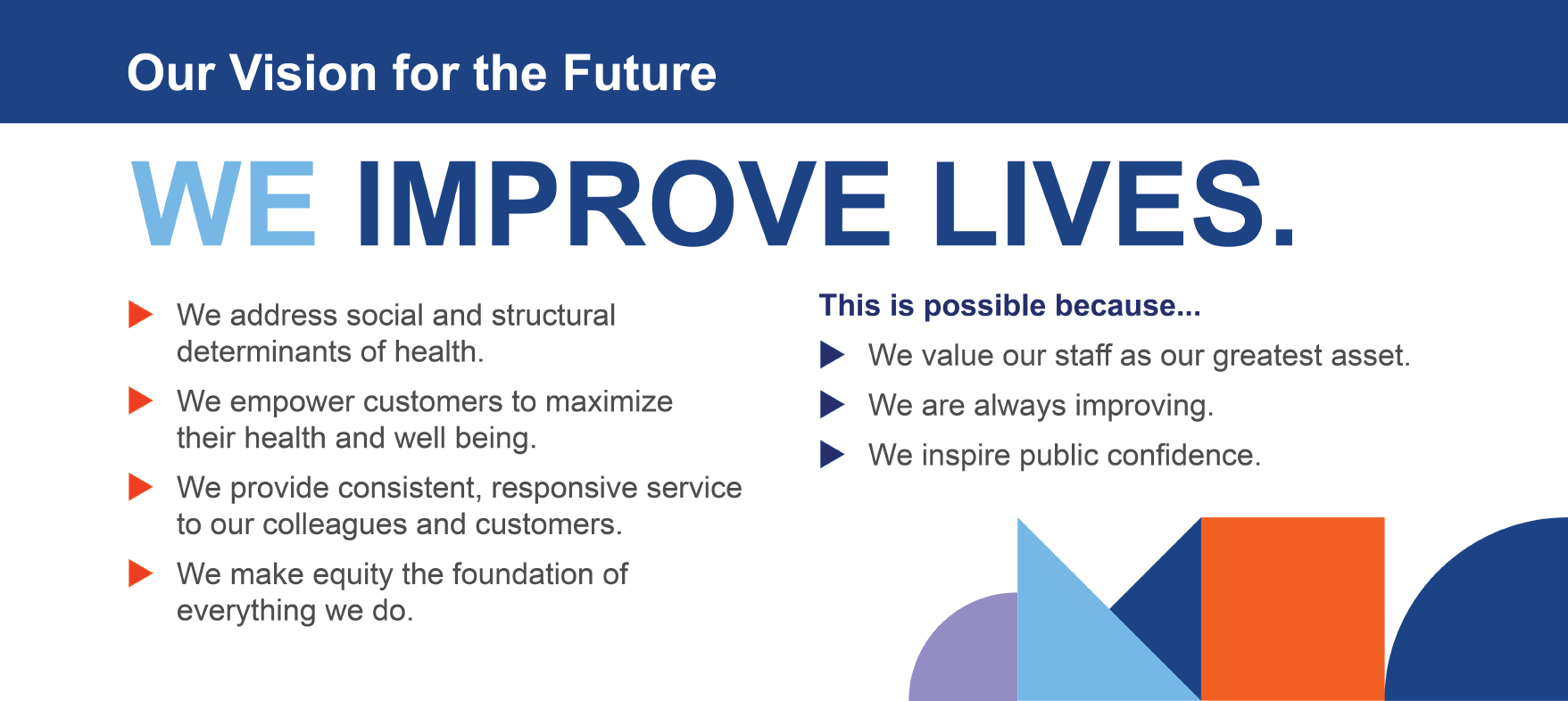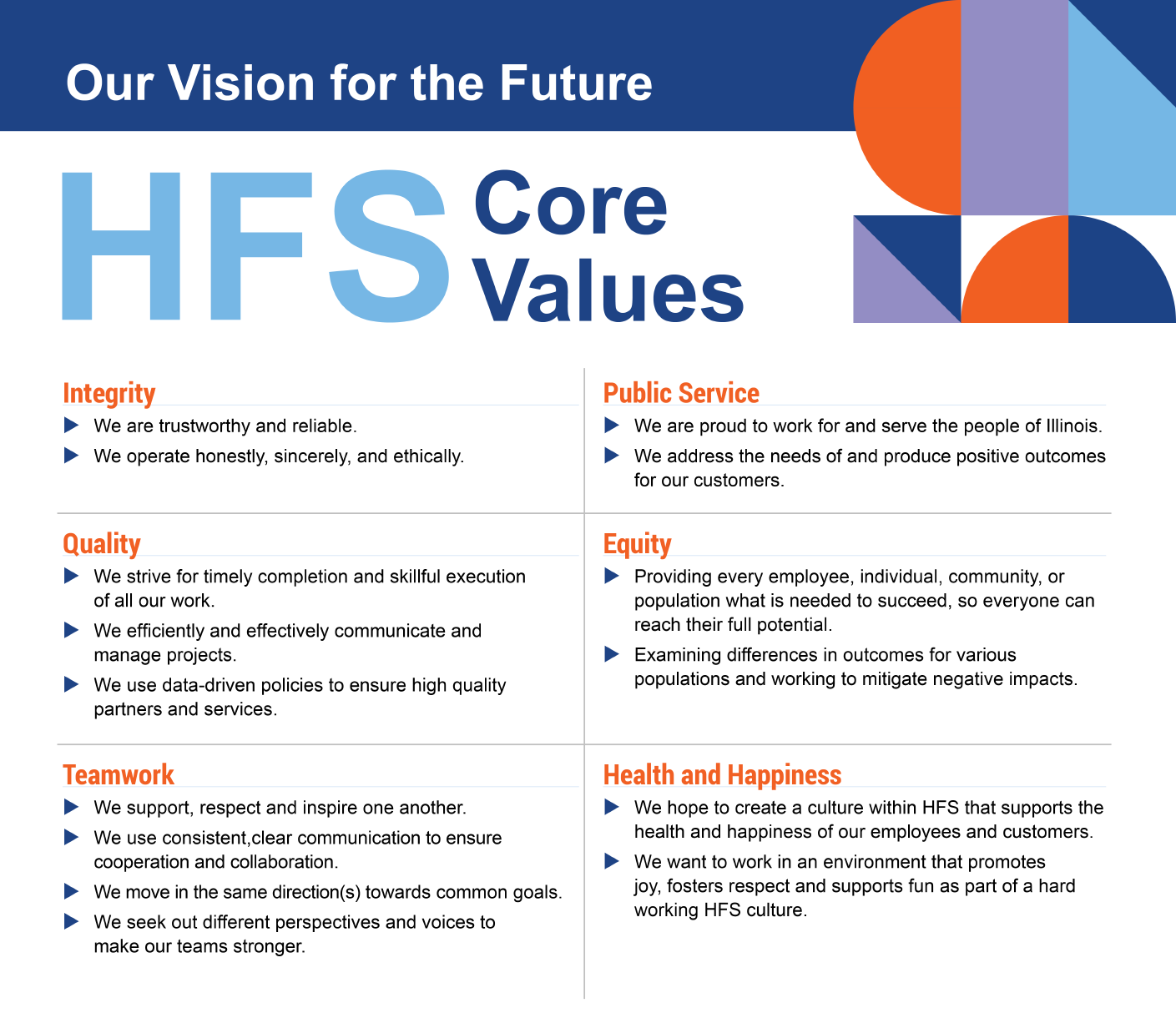 In early 2020, HFS launched its Strategic Plan, a comprehensive and deep exploration of how we can do our work better than ever. We crafted a new Mission, Vision and Values and are working on Goals and Strategies to improve our impacts.
Through hundreds of townhalls, online surveys, and group discussions at every level, we are continuously collecting and sharing ideas to create and embed our new Mission, Vision and Values into our daily work.
We've created special teams to:
​​

Integrate thinkers from across the agency for deeper connections

Identify opportunities for improvement and spur creative thinking and innovation as we develop 5 years of goals to make the Vision true




Structure goals, strategies and metrics that drive successful implementation of our Vision




Help prioritize goals and strategies for action



With the development of a Strategic Planning Resource Center, we are offering all our staff a selection of Tools, Templates and an Idea Bank to provide turnkey materials and implementation ideas to deeply further entrench our Mission, Vision, Values and plans.
In all we do, we are committed to fostering a team spirit and helping all of our customers.​